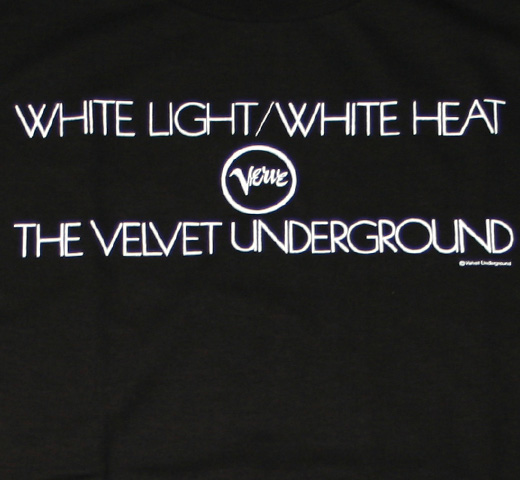 Universal Music Enterprises and Burger Records have joined forces for the release of the 45th Anniversary of White Light/White Heat with a tribute album featuring indie artists Gap Dream ("Sister Ray"), Natural Child ("White Light/White Heat"), Curtis Harding ("Here She Comes Now"), among others. Lou Reed famously said "No one listened to it. But there it is, forever – the quintessence of articulated punk. And no one goes near it." This partnership between UMe and Burger Records proves 45 years later, fans and bands of every age continue to listen and be inspired by this iconic album and is a true testament of the influence of The Velvet Underground.
In anticipation of the 45th Anniversary, The Velvet Underground – White Light/White Heat Tribute Album will be available December 10th on cassette only, but starting on December 2nd and continuing to October 9th fans will be able to download a song a day for from the tribute album exclusively on SPIN.com
On December 10th, 2013, Universal Music Enterprises (UMe) will release The Velvet Underground – White Light/White Heat 45th Anniversary Super Deluxe Edition, a three-disc, 30-track set featuring both the original stereo and mono releases, completely remastered, with bonus tracks including alternate versions, unreleased outtakes, John Cale's last studio sessions with the band, and the official release of their show at The Gymnasium in New York recorded on April 30, 1967, which includes five previously unreleased performances culled from John Cale's personal copy.
Originally released by Verve Records on January 30, 1968, the LP cracked Billboard's Top 200 albums chart on March 16, entering at No. 199. Forty-five years later, The Velvet Underground's White Light/White Heat is considered one of the most influential albums of all time, laying down the blue print for punk and experimental rock, critically acclaimed and included on many "Top Lists" including Rolling Stone's 500 Greatest Albums Of All Time and on Rolling Stone's Greatest Artists List.