Top Imagers Miami Bound for ReelMIX 2016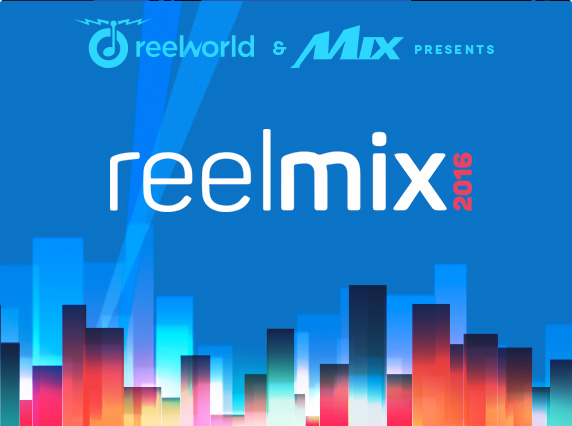 MIAMI, June 30, 2016 – ReelMIX 2016, the first-of-its-kind imaging event produced by ReelWorld and The Mix Group, reveals latest speakers and sessions. Imaging gurus Dave Foxx and John Frost, iHeartMedia Miami's Steve Dubbz and Imaging and Sound Designer of The Howard Stern Show Ron Tarrant discuss stationality at "What Makes a Great Audio Brand." Durin Gleaves, Adobe Audition Product Manager, provides an insider's look at the tool radio imagers use every day to brand their stations during "Adobe: Do More with Audition." Additionally, the "Imaging Master Class" features Southern Cross Australia's David Konsky, Hot 97's Dom Nero and Production Vault CHR Andy Jackson coaching attendees on generating creative content.
ReelWorld Vice President Mike Thomas says, "Never before have I been so excited about a conference: the lineup, the sessions and the location are shaping up for what will be an amazing imaging conference."
The Mix Group President Jason Garte adds, "My BFF's at ReelWorld and I are putting on the biggest Radio Imaging show the world has ever seen. I could not be prouder to have put something this huge together with my boys from Seattle!"
The two-day interactive experience by imagers, for imagers, takes place Sept. 28-29 at The LOFT on Bayshore Drive in Miami. Get tickets and have a laugh with the ReelMIX 2016 newly released video at www.reelmix2016.com. Group rates are $149 for five or more attendees and barter is available for qualified stations.
About ReelWorld Productions
Since 1994, Seattle-based ReelWorld's mission has been to define the sound of radio branding across the world. From best-in-class radio jingles to 11 unique formats of Production Vault, ReelWorld is the company more than 3,000 stations worldwide trust to help them #makegreatradio every single day. Find out more at www.reelworld.com.
About The Mix Group
Launched in 2003, The Mix Group set the standard for the radio imaging industry. Based in Miami, the company provides daily 100 percent custom imaging production services for more than 1000 radio stations worldwide. As the top provider of custom radio imaging production, the company services stations of diverse formats including AC, Hot AC, CHR, Country, Mainstream, News/Talk/Sports, Rock, Spanish, Urban, Urban AC, etc. The company is represented nationally for advertising by Premiere Networks, a subsidiary of iHeartMedia. Visit www.TheMixGroup.com for format and station demos.
Contacts:
Amir Forester, for The Mix Group Tyler Huggins, for ReelWorld
310.967.9905 206.219.2662
[email protected] [email protected]