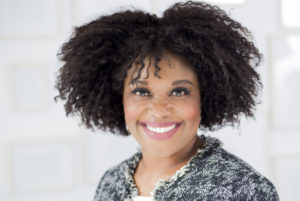 MTV names Amani Duncan as Senior Vice President of Music for MTV. In her role, Duncan will further strengthen MTV's music industry relationships through artist-driven initiatives and campaigns, and work closely with its development teams to create music content. She will report dually to Chris McCarthy, President of MTV, VH1 and Logo, and Bruce Gillmer, Head of Music and Music Talent for Viacom's Global Entertainment Group.
"Amani has an incredible track record in creating partnerships between artists and brands that allow both to shine and deliver something new for audiences," said McCarthy. "From the VMAs to Unplugged, giving artists a platform to connect with fans in unique ways is core to the MTV brand, and we're excited for Amani to help build on that legacy."
A nearly twenty-year veteran of the music industry, Duncan has worked with influential artists across the spectrum – from Jay-Z to Ed Sheeran to Iggy Pop and more – and for labels including Virgin Records, Capitol Music Group and Def Jam/Island Def Jam. Throughout her career, she has built and championed partnerships and creative alliances between artists and a wide range of marquee brands, including Ace Hotels, Burton Snowboards, Champion, Chase, Southwest Airlines and more.
Duncan also has a long and successful history of creative partnership with MTV. She worked with the brand to pair Jay-Z and The Roots for their iconic 2001 "MTV Unplugged," the second hip hop performance in the series' history. In addition, she secured multiple artists for MTV series and specials over the years, including the "MTV Video Music Awards," "TRL," "MTV Cribs," "MTV Diary," and "mtvU's Campus Invasion" tours, to name a few, and worked behind the scenes to create the first-ever MTV2 $2 Bill Tour called "Welcome to the Universe."
Most recently, Duncan served as Vice President of Brand Marketing for C.F. Martin & Co., Inc. (Martin Guitar) where she built a new artists' relations program and as Executive Producer of the award-winning documentary "Ballad of the Dreadnought." She began her career at Def Jam Records before moving on to roles including VP at Virgin Records, SVP of Marketing for Capitol Music Group and CMO of Bad Boy Entertainment Worldwide.