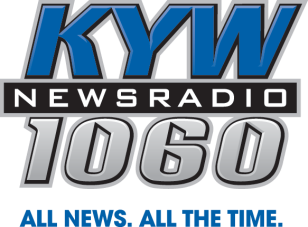 KYW Newsradio, Philadelphia's all-news station, will serve as the exclusive radio partner of the 2017 Philadelphia International Unity Cup, and will broadcast its championship game live.
The Unity Cup is one of Mayor Jim Kenney's signature initiatives, celebrating the cultural diversity within Philadelphia's neighborhoods as well as the world's love for soccer. The teams are made up of city residents from 48 different nations, and this year features a team comprised of refugees who have recently arrived in the city. Now, in its second year, the tournament kicks off tonight, September 8 at 6:30 PM, with a match featuring Puerto Rico vs. Indonesia.
"We are honored to help tell the story of the Philadelphia International Unity Cup on air and online," said David Yadgaroff, CBS RADIO Philadelphia's Senior Vice President and Market Manager. "Mayor Kenney's vision for this event is a perfect fit for the cultural diversity of our region."
"The excitement, camaraderie and showmanship I witnessed during last year's tournament was inspiring. I can't wait for this season to get started," said Mayor Jim Kenney. "The Unity Cup reflects the city's welcoming spirit and I'm proud to have the support of our corporate partners – Goya, KYW Newsradio, PECO, and others – as it shows shared values in promoting diversity and connecting with our immigrant communities."
KYW Newsradio will air a series of Unity Cup player and team vignettes hosted by KYW Newsradio Community Affairs Reporter Cherri Gregg, and Greg Orlandini, a KYW editor who hosts the popular "Philly Soccer Show" podcast. The KYW Newsradio broadcast of the Championship game takes place on November 11, 2017, live from Lincoln Financial Field.