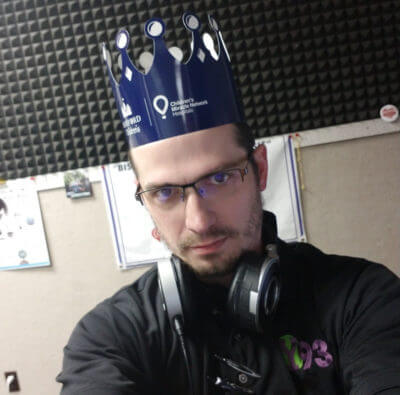 iHeartMedia announced today that Joey Dee has been named Program Director and Afternoon Drive Host for

96.1 KISS FM
, Omaha's #1 For All The Hits, effective immediately.
iHeartMedia Omaha has a strong cross-platform presence and includes a number of iconic brands and franchises — both broadcast and digital — encompassing seven stations comprised of music, talk and news formats.
iHeartMedia has the leading consumer reach and influence across multiple platforms and delivers more live programming than any other media company. As Program Director, Dee will be responsible for overseeing the programming and on-air personalities on 96.1 KISS FM, including Elvis Duran and the KISS FM morning show hosts. He will report to Erik Johnson, Senior Vice President of Programming for iHeartMedia Omaha.
"We are extremely excited to welcome Joey Dee to the 96.1 KISS FM team," said Johnson. "His major market experience and creative ideas will help us make 96.1 KISS FM a market leader."
Dee joins iHeartMedia Omaha from iHeartMedia Bismarck, where he most recently served as the Program Director for Y93. He also served as the Program Director for KKCT-FM in Bismarck, North Dakota and Assistant Program Director for KQMV-FM in Seattle, Washington.
"With the history of this market, making my pilgrimage to Omaha is a dream come true for me as a Contemporary Hits Radio programmer," said Dee. "I am incredibly excited to work with the entire iHeartMedia Omaha team and I look forward to taking 96.1 KISS FM all the way to No.1 !"
iHeartMedia is the leading media outlet in the Omaha market with multiple platforms, including its broadcast stations; live events; data; and its digital businesses and platforms, including mobile, social and its own iHeartRadio, iHeartMedia's free all-in-one digital music, podcasting and live streaming radio service – with more than 2 billion app downloads and 125 million registered users.