The Radio Facts Top 10 Best DJs of All Time winners are below. I am disappointed but not surprised to see that there is no new talent from the past decade or two on here. Sadly, it is no wonder talent from the last two decades didn't place in the Top 10. There is little room for the new legends to grow in the urban radio market today. In addition, several of the winners are from the New York market and nobody in the California market even placed. Without question, New York is indeed the Number One radio market that produces (or has produced) the top urban talent… I wrote this piece while dealing with a toothache, so please excuse any typos…my advice, just have the Dentist pull the tooth and put a post in later. A root canal is absolutely ridiculous, I've had one, it's not worth the pain, extra expense and the up chargers that Dentists rip people off with these days. You can see the entire list of candidates that voters submitted
here
. Now on to our winners…
#1 Frankie Crocker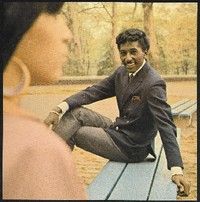 « »
#2 Donnie Simpson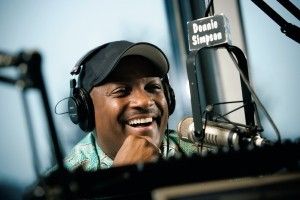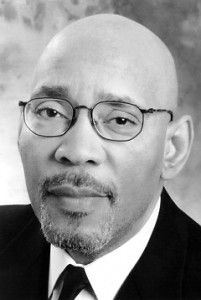 Living Legends Foundation page below)
For more than a decade millions of New Yorkers have enhanced their evenings by listening to the "Quiet Storm". The Tri-State area's #1 night time music radio program. Hosted by velvet voiced air personality Vaughn Harper, it's a panacea "" an oasis of calm. Arbitron ratings confirm he is the people's choice. Across the country. Harper's critically acclaimed program remained among the top rated FM radio show, day or night.
Every Sunday through Thursday, on WBLS (107.5 FM), the X-rated voice of Vaughn seductively enraptured listeners in a lush blend of soft music""the best of the past, present and future ballads, jazz and pop-the madness of the world ceases, or seems to. People feel safe, soft and warm when listening to the "Quiet Storm."
Reflecting on his years on WBLS at the helm of the "Quiet Storm", Harper, Board Chairman of Velvet Voice Associates, Inc., notes, "The brightest part of my BLS experience is being able to present the best music on New York radio every night and knowing it's appreciated. It's what radio should be all about."
With a voice that's as personable as it is distinctive, Harper has contributed to the preservation of "Personality" radio. He's also accumulated numerous television and radio commercial credits, including Gallo Wine, Stroh's Beer, Oscar Mayer, McDonalds and Miller Beer.
Always interested in broadening his horizons, Harper also hosted New Jersey's cable-TV show "Night Moves," a popular video magazine. It frequently attracted the crème-de-la-crème of the celebrity set. However, it's Vaughn's magnetic presence that gave the show its tastefully unique signature.
As co-founder of the "WBLS Sure Shots" basketball team, he leads his successful hoop squad to victories in the name of various charities. In that same tradition he ensures that Velvet Voice Associates, Inc. helps guide the careers of young artists by aiding in their knowledge of the music industry.
5 Hank Spann
Master DJ Tony Soul, is a DJ extraordinaire and currently living in Taiwan as he continues Hank's phenomenal DJ legacy. This memorial tribute video is a brilliant bio of Hank Spann's legacy in the urban industry"¦
6 Wendy Williams
Herb Kent is an urban radio pioneer. He is a voice of the community, a father, a friend, and a living history lesson. To many Chicagoans, Herbert Rogers Kent, the Cool Gent, The King of the Dusties and The Honorary Mayor of Bronzeville stands for all these things and more. As one of the most important figures in Chicago radio history, Herb Kent has not only been able to entertain and inform listeners on his weekly radio show, he has also opened up many doors for African Americans. Simply put, Herb Kent is a Chicago treasure and a bankable commodity.
Growing up on the South Side of Chicago in the Ida B. Wells housing community, a young Herb Kent displayed an early interest in radio when as a teenager; he built radio equipment, including his own set of microphones, from surplus World War II parts. Kent's strong desire to learn as much as he could about the radio industry was eventually realized at the age of 16 when he was accepted into the highly competitive WBEZ Radio Workshops. From his early start at WBEZ, Kent went on to join a local community theater group known as the Skyloft Players. Young and eager to learn, Herb performed on stage and soon realized that many of the skills required to be a successful stage actor applied to radio as well. Kent's early theatrical training would later help develop such popular radio characters as, "The Wahoo Man," "Gym Shoe Creeper," and "The Electric Crazy People." "I brought theater of the mind to radio," says Kent.
In 1949, Kent received his first paid radio job at WGRY in Gary, Indiana for $35 dollars a week. WGRY at that time had only two radio personalities. With Herb being one of two DJs, he was able to learn every aspect of putting a radio show together from producing, writing, and interviewing, to polishing his own on-air presence on twelve-hour shifts, seven days a week.
Back in the fifties, Herb Kent's first fan club was formed and the nickname, Cool Gent was born. Around that same time Herb coined the term, "dusty records" to describe old-time favorite hits. "The dust in the grooves makes them crackle," said Kent.
Throughout his radio career working at stations like, WVON and WJJD, Herb Kent has interviewed many of today's music legends including, Duke Ellington, Smokey Robinson, James Brown, Stevie Wonder, Diana Ross, and Marvin Gaye just to name a few. Kent even gave career advice to a young man with his own dreams for success in the entertainment industry, Soul Train creator Don Cornelius.In addition to his accomplishments as a radio personality, Kent has been an active community and civil rights leader. He has spent many years serving as a role model to the African American community by encouraging young people. "Stay in school and avoid gang involvement, that was my theme, " stated Kent.
In the 1960′s, during the height of the civil rights movement, Herb hosted a program with Stevie Wonder, for Dr. Martin Luther King Jr.'s last visit to Chicago. Ironically, it was also Kent who after the assassination of Dr. King, took to the airwaves to calm rioters on Chicago's West Side in the late 60s. For his many years of service and dedication to the community, the City of Chicago has bestowed numerous honors upon Kent, among them, a street named in his honor, "Herb Kent Drive" and Honorary Mayor of Bronzeville.
In 1995, he was inducted into the Museum of Broadcasting's, Radio Hall of Fame.In the late 90′s Kent ventured into local television as the host of the popular dance show called, "Steppin' At Club Seven", later to be renamed "The New Dance Club."
Today, despite a very busy and sometimes hectic broadcast schedule hosting two highly rated shows on WVAZ FM, Herb shows no sign of slowing down. Kent is a contributing writer for N'DIGO Magazine, and lectures to communication students at Chicago State University.
So what's new for the millennium? Learning digital music formats, new computer skills, and taking the world of Herb Kent on the internet with the creation of his own new web site in the near future, just to name a few. Looking back over his incredible life and broadcast career, Kent says, "Radio has sustained me, and has really brought me through some hard times. It has been a rock for me; it's the love of my life."