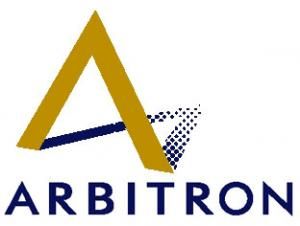 Demographic
RADAR 102

(September 2009)

RADAR 106
(September 2010)
Change

(000)

Reach (000)
Reach Rating
Reach (000)
Reach Rating
Persons 12+
187,711
73.5
189,833
73.8
2,122
Adults 18+
170,612
74.0
172,464
74.2
1,852
Adults 35+
118,400
73.9
119,053
73.5
653
Adults 18-49
101,942
75.3
103,329
76.5
1,387
Adults 25-54
96,107
75.8
97,458
76.9
1,351

Arbitron posts RADAR Radio Network Cume Rankings for Persons aged 18-49 and Persons aged 25-54 on its Web site at:   http://www.arbitron.com/national_radio/radar106_network_rankings_cume.htm
Inclusion of Portable People Meterâ"¢ (PPMâ"¢) data into RADAR estimates
The PPM data included in the RADAR 106 release are from the Houston-Galveston, Philadelphia, New York, Los Angeles, Riverside-San Bernardino, Chicago, San Francisco, Dallas-Ft. Worth, Atlanta, Washington DC, Detroit, Boston Miami-Ft. Lauderdale-Hollywood, Seattle-Tacoma, Phoenix, Minneapolis-St. Paul, San Diego, from Tampa-St. Petersburg-Clearwater, St. Louis, Denver-Boulder, Baltimore and Pittsburgh, PA,   Metro markets for the Summer 2009, Fall 2009, Winter 2010 and Spring 2010 surveys and ; from Portland , OR, Sacramento, Cincinnati, Cleveland , Salt Lake City-Ogden-Provo, San Antonio, Kansas City, and Las Vegas for the Fall 2009, Winter 2010 and Spring 2010 surveys.

The ratings cover the period June 25, 2009 through June 23, 2010.

RADAR, the stand ard currency for national network radio ratings, measures 53 individual radio networks. These networks are operated by American Urban Radio Networks, Citadel Media Networks, Crystal Media Networks, Dial Global Inc., Premiere Radio Networks, United Stations Radio Networks and Westwood One Radio Networks.

The sample size for the RADAR 106 report is 386,378 persons aged 12 and older. This large sample ensures more stability for key demographic estimates, dayparts and Market-by-Market Analysis reports, which report all individual DMAs ®.

The RADAR 106 Report includes data from all PPMTM markets commercialized during the Summer 2009, Fall 2009, Winter 2010 and Spring 2010 Diary survey period.

About Arbitron

Arbitron Inc. (NYSE: ARB) is a media and marketing research firm serving the media ¾radio, television, cable, online radio and out-of-home ¾as well as advertisers and advertising agencies. Arbitron's core businesses are measuring network and local market radio audiences across the United States; surveying the retail, media and product patterns of local market consumers; and providing application software used for analyzing media audience and marketing information data. The company has developed the Portable People MeterTM and PPM 360TM, new technologies for media and marketing research.

###

Portable People Meterâ"¢, PPMâ"¢ and PPM 360â"¢ are marks of Arbitron Inc.

RADAR ® is a registered trademark of Arbitron Inc. DMA ® is a registered service mark of Nielsen Media Research Inc., and is used pursuant to a license from Nielsen Media Research, Inc.

PPM ratings are based on audience estimates and are the opinion of Arbitron and should not be relied on for precise accuracy or precise representativeness of a demographic or radio market.