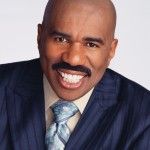 There are some great things that inevitably take place as we get older (if you're lucky):   You understand others because you understand yourself more. This opens the door to a carefree attitude and now innate self realization that what others think about you is minute because you FINALLY realize that what you think of THEM is actually more important, not the opposite (laugh). Things that people do don't bother you anymore because you realize it almost always has nothing to do with you but it's all about their insecurities… and we ALL have insecurities.
You may have noticed that I really laid low on several things this year. YIKES for one, while I love being funny (even at someone else's expense), I saw other blogs were doing the same thing and they were being inherently more vicious. I've been on that end of that stick as a kid and I didn't like it so I called it off. Black celebs have enough sh… to contend with in the show biz world, like… sh…….finding work.. and they have problems just like everyone else and I didn't want to be a part of that anymore.
Radio One is another situation I tread very lightly on. In all honesty, I gained a great deal of respect for the company and Alfred Liggins during the whole Steve Hegwood debacle. The fact (and proof as in our posted court docs) that the company gave someone a huge signing bonus showed me they were not the corporate "mom and pop shop" people had often poised them to be. They have also supported me and bought advertising and they always have. While I may not agree with everything they do, they are black industry pioneers and I respect that. As my former boss Carole Carper once told me "Love those who Love you!."
I feel for Kanye West, he is dead on with a lot of the things that he says and does but the way he brings it to the masses is what gets him in trouble. He appears to be a man without true support from his peers or from the black community. He has been the fall guy on too many occasions. The Taylor Swift incident was wrong even though it made her an even bigger star, he will pay for that one for many years to come and she will continue to reap the benefit. Kanye's got more spunk than any other rapper in the industry and he speaks up for black people more than any other rapper has. While his words and antics often get him in deep sh…, at least he still manages to remain successful and relevant in his musical endeavors… which I guess means that either people get him or they just love his music and could care less (lol).
Hopefully we will see less arrests in the new year, it is hard for me to believe that a federal charge and a jail term is a badge of honor that rappers are willing to forfeit a Ritz Carlton suite for a pissy smelling jail cell for surrounded by men only. All that in exchange for record sales and street credibility? Doesn't make sense but then again, a LOT of current industry sh… doesn't make sense. Remember when a jail term would get a performer BLACKBALLED from the industry. What gives?
Tom Joyner and Steve Harvey are still 50/50 subjects for me. I admire all that they have done but I am pro black LOCAL announcers and I want to see them groomed and be the stars of tomorrow. If it's not going to happen on urban radio then in 2011, I have to find a way to make it happen in other mediums. I know that Steve has many other talents and endeavors and I really don't see him doing the morning show for more than 3 more years at the rate he is going. He is not a "radio" man but Tom is. I see Tom doing it for as long as he can.
You may have noticed all the contest that we are doing to honor the past present and future (?) legends of the industry. Thanks for the MANY emails and comments about how much you appreciate it. I realized nobody else is doing it and that will be our direction in 2011. We will still do news but we want to make urban industry people feel and be important. I realize we want and DESERVE recognition for our amazing contributions to this industry.   I am thrilled at the contests and events we have in store for you in 2011.
I will post during the break if any news happens, in the meantime have a GREAT Christmas and a Happy and Prosperous New Year. Aim HIGH in 2011!