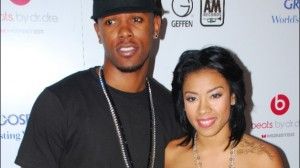 INNER CITY CHILDREN TO RECEIVE FREE HAIRCUTS, AND SCHOOL SUPPLIES DONATED BY THE DANIEL GIBSON & KEYSHIA COLE FOUNDATION FOR RADIO ONE CLEVELAND'S BRAIDS AND FADES EVENT SPONSORED BY VILLA!
Cleveland, OH- Monday, August 22, 2011 from 10am-5pm, 300 children will gather at Tower City Center to receive free hair cuts, hairstyles and yes, free school supplies for the 5th Annual Braids and Fades event put on by Radio One Cleveland. Cleveland Cavalier guard Daniel "Boobie" Gibson and his wife recording star Keyshia Cole will be supplying Book Bags full of school supplies to the kids while supplies last. The top barbers and hairstylists come from all over the city of Cleveland to donate their services free of charge for this great cause. "So many parents are struggling in this economy and we are so blessed to be able to partner with Keyshia, Boobie and Villa to be able to assist them and take some of the back to school stress off, "says Colby Colb, OM/PD of Radio One Cleveland. The Braids and Fades back to school event is sponsored by Villa who is partnering with Radio One Cleveland for the 2nd year in row. For more information please contact (216) 774-0966 or email rhorne@radio-one.com.
.................................................................................................